Sports Injury Treatment in Knightdale, NC
Dr. Cole Bradburn: Trinity Chiropractic Wellness
Sports Injury Treatment in Knightdale, NC: Athletes understand the numerous demands of participating in a sport. Putting your body through these activities, such as running, jumping or tackling, can result in painful tears, sprains and strains. Seeing a chiropractor can help athletes heal faster after suffering a sports injury and can prevent them.
Sports injuries can limit performance and cause pain:
The main reasons athletes suffer sports injuries include forceful impacts, repetitive motions, over-training and failure to warm up properly. This can happen in countless ways, depending on what activity you are doing or what sport you are playing in. It is important to take precautionary measures, but sometimes injuries can happen to the most physically active and experienced people. Often these conditions are a result of injuries suffered years or even decades ago that did not heal properly.
Children and teens tend to ignore what seem to be small injuries when they are active. But if an injury is left untreated, this can lead to chronic pain in other areas, that may not even be directly related to the focal point of the injury; such the knees, hips, back and neck. Many sports injuries are insufficiently treated and allowed to rest and heal, increasing the odds that they will cause chronic pain later in life. This can lead to pain, frustration and a decrease in athletic abilities.
Sports or training injuries can cause the following symptoms:
Swelling
Burning, dull pain
Headaches
Muscle Pains
Inflammation
Muscle Spasms
Sports injuries can cause further damage if left untreated:
Although many people think that chiropractic is solely limited to the spine, Dr. Bradburn treats and helps prevent injuries of the neck, back, shoulders, knees and ankles. When the spine is perfectly aligned, this can alleviate tension in the body, decreases inflammation and allows the nervous system to function optimally.
During optimal spinal alignment, vital nutrients, water and body can travel throughout the body easily. It can also increase the immune system, which is ideal for anyone with a busy and active lifestyle. This allows the body to function better and become less susceptible to injury.
Dr. Bradburn can help athletes by relieving their pain and helping them heal faster after an injury. Many athletes try to mask pain with medication, but this can lead to further risk and damage to the body. At Trinity Chiropractic Wellness, Dr. Bradburn will perform a full evaluation. Dr. Bradburn will then construct a customized treatment plan to get you feeling your best and back to doing what you love.
Optimize athletic ability with chiropractic care
Dr. Bradburn works with patients to develop a personalized treatment plan to help them recover from an injury and to optimize athletic performance. Call today at  (919) 261-0202 to schedule a consultation!
Excellent, thorough chiro. Very skilled and knowledgeable in his craft. Always ensures that the patient is fully taken care of.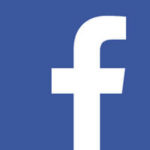 It is refreshing to find someone who sees the Human body as a system that is constantly working to be efficient. Dr. Cole has helped me correct lower back problems that I have had for nearly 10 years. He explains the reasoning for the procedures and is very knowledgable of the linkages between the nervous system and the performance of the human body. I would recommend Dr. Cole to anyone that is not satisfied with pill pushing doctors who just try to mask symptoms instead of solve problems.
Dr. Cole Bradburn is a pleasure to work with!  Friendly staff and convenient location.
Thanks Dr. Bradburn
I have been to Chiropractors my entire life and Dr. Cole has by far been the best. His whole body approach to health is refreshing and promotes optimal health. I recommend him to my closest friends and family. I have not only experienced outstanding results in my own life, but also in the lives of the ones i cherish the most – my baby girl, son, and husbands. Dr. Cole's expertise keeps us coming back, but the professional, friendly and warm atmosphere that Dr. Cole and other staff create a visit that is thoroughly enjoyable.
Great folks, all. Highly recommended because they are all very personable and obviously qualifiied.
good looking office… great chiropractor!
Excellent, knowledgeable chiro. Always takes the whole person into account for appropriate treatment.
Excellent care from the entire team – the Doc and staff. Great experience – a true wellness office!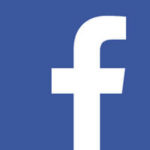 Since receiving treatment from Dr. Cole my back has improved a lot. I can't remember the last time I had to spend a day on the couch. I'm full of energy and I appreciate the genuine care of the entire staff. Very professional and friendly! Thanks!
Great office with a friendly and knowledgeable staff and a doc who truly does care about you and your wellness.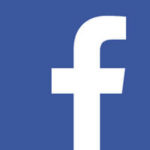 Schedule Your Appointment with Trinity Chiropractic Wellness
Call (919) 261-0202 or Click Below to Request an Appointment Online:
Office Hours
Mon: 8:00am - 6:00pm
Tues: 8:00am - 6:00pm
Wed: 8:00am - 6:00pm
Thurs: 8:00am - 6:00pm
Fri: By Appointment
Sat: Closed
Sun: Closed