Pediatric Chiropractor in Knightdale, NC
Dr. Cole Bradburn: Trinity Chiropractic Wellness
Pediatric Chiropractor in Knightdale, NC: Chiropractors have been performing adjustments on children and infants for more than one hundred years! Many childhood ailments respond to chiropractic care.
When children come into this world, their bodies will be subjected to various kinds of stress. Even at birth, infants can be susceptible to spinal misalignment due to fetal positions in utero, a slow birth or a c-section. A brief pediatric check-up is not designed to detect possible "hidden damage" that a chiropractic exam would discover.
Early detection is the key to preventing potential pain or discomfort in the future. As a child develops, things can happen along the way. Poor posture, falls, injuries during athletic activities, can all affect how the body properly develops if there are misalignments in the spine.
At our chiropractic facility we see pediatric patients with these common conditions:
Infantile Colic
ADD / ADHD
Allergies/Sinus Issues/Asthma
Bed Wetting
Constipation/Digestive Issues
Headaches / Migraines
Chronic Ear Infections
Scoliosis Detection and Treatment
Flat Head Syndrome
Sensory Processing Disorder
TMJ Syndrome
Naturally ensure that a child is happy and healthy with chiropractic
The first thing Dr. Bradburn will do is to conduct a thorough history of your child's health and any complaints. This is followed by a complete physical examination of the child's spine.
When Dr. Bradburn performs spinal adjustments for infants and young children, it will involve a gentle fingertip pressure to correct spinal misalignments. This will gently restore mobility to spinal joints. A child's spine generally responds faster compared to an adult's spine. The actual number of adjustments will vary depending on many factors, such as the length of time the problem has been present. Parents can feel confident about the safety of chiropractic for their child since it is non-invasive and medication free.
Schedule an appointment today for pediatric chiropractic care
Visit a chiropractic center that understands children and the importance of family. Every child is in good hands with our caring, friendly staff. Give our office a call today at (919) 261-0202.
Excellent, thorough chiro. Very skilled and knowledgeable in his craft. Always ensures that the patient is fully taken care of.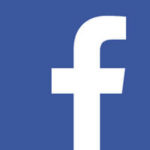 I was very skeptical of chiropractors at first, but when I pulled a muscle in my neck and couldn't turn my head *AND* my massage therapist moved away, I needed help. I had spoken to Dr. Cole a couple of times about Active Release Therapy, and though it made sense to me, I still resisted. However, when I got desperate due to my pulled neck muscle, I broke down and went to see what he had to say. To my surprise, he relieved the pain in my neck within minutes (versus the hours of massage therapy I was getting), and though I was still sore, I could turn my head. After that, I was sold on chiropractic care. That was in 2008.
Since then, Dr. Cole has helped keep me aligned through numerous "tweaks" and injuries from Tae Kwon Do and other exercise (ie. jogging). I literally had a different body part that needed help at every visit! Wrist and ankle sprains, uneven hips, and a sore back were just a few of the everyday bumps that he helped fix. When I tore my ACL during a TKD sparring match, I was on crutches for 6-8 weeks during my rehabilitation. Dr. Cole kept my shoulders straight when the crutches tried so very hard to make them crooked.
Then, when I got pregnant about a year ago, the loosening joints in my body made it hard to keep my hips in line, so Dr. Cole kept them aligned, and I don't ever remember having really bad back pain that so many pregnant women report as a symptom. Even after the birth of my son, breastfeeding wreaked havoc on this new mother's back and shoulders, so he helped with that as well.
What surprised (and pleased) me most about the care I received at Trinity Chiropractic Wellness is the overall philosophy of 'treat the problem not the symptoms.' Dr. Cole is a huge advocate for not only letting the body heal itself since that is what it is built to do, but also for healthy living. Many of my issues were caused by years and years of high stress levels that my body did not know how to handle. *I* didn't know how to deal with the stress, and over time, I got so used to feeling bad, that 'feeling badly' became normal to me. How backwards is that?? Once I felt what a relaxed body felt like again, there was no going back. I began taking steps to live a healthier, low-stress lifestyle, and feeling bad is now occasional, not normal.
I don't rely just on chiropractic care to fix my ailments. My family and I eat whole foods, including lots of fruits and vegetables and fish and just try to get regular exercise (as much as you can with an infant). Chiropractic care is just one of the many things I use in my repertoire of resources for healthy, happy living.
Since receiving treatment from Dr. Cole my back has improved a lot. I can't remember the last time I had to spend a day on the couch. I'm full of energy and I appreciate the genuine care of the entire staff. Very professional and friendly! Thanks!
Dr. Cole Bradburn is a pleasure to work with!  Friendly staff and convenient location.
Thanks Dr. Bradburn
Excellent care from the entire team – the Doc and staff. Great experience – a true wellness office!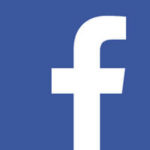 Dr. Cole has been adjusting me for years. At first he helped me with my neck and back pain, but after being adjusted for awhile my allergies started going away too! I used to take all the allergy medications like zyrtec, allegra and claritin. Now I haven't taken any in years.
Personal and professional. ….like bringing back the family doctor style with new technology….my family has benefited so much. I receive care for migraines and have seen great results because not only my migraines get treated…it's all connected.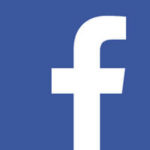 As I get older and after years of intense sports, I get strange aches and pains throughout my body. Cole has help me start to fix some the damage I have done to my body throughout my life as well has understand how to live more healthy. In addition to that, it is always a joy to visit with Cole and the rest of the staff at Trinity Chiropractic.
Our family has been receiving chiropractic care from Trinity Chiropractic Wellness for nearly 4 year and we have never had a bad experience. All of the people that work there are welcoming, helpful, and caring. Each member of our family has significantly benefited from scheduled adjustments performed by Dr. Cole Bradburn. He has been gentle and nurturing with our children and informative and consistent with my husband and I. We would not be as knowledgable or as physically sound as we are without the dedicated care of Dr. Cole Bradburn and his team at Trinity Chiropractic Wellness!
Great folks, all. Highly recommended because they are all very personable and obviously qualifiied.
Schedule Your Appointment with Trinity Chiropractic Wellness
Call (919) 261-0202 or Click Below to Request an Appointment Online:
Office Hours
Mon: 8:00am - 6:00pm
Tues: 8:00am - 6:00pm
Wed: 8:00am - 6:00pm
Thurs: 8:00am - 6:00pm
Fri: By Appointment
Sat: Closed
Sun: Closed