Chiropractor in Knightdale, NC
Dr. Cole Bradburn: Trinity Chiropractic Wellness
Chiropractor in Knightdale, NC: Chiropractic care is based on the diagnosis and manipulation of misalignments of the joints, primarily those found in the spinal column. These misalignments can cause other issues in the body, that may start affecting the nerves, muscles, and organs if left untreated. Chiropractic adjustments can help patients who suffer from many ailments and injuries that cause chronic pain in the back, neck and other areas of the body.
We help patients without the use of medication:
Not only can chiropractic adjustments help to align the body, but they can help people who suffer from other issues including digestive problems, sleep disorders, headaches and fatigue. The spine is the highway that connects the entire body. From brain to tailbone, as well as extending outwards, the spine controls and regulates many parts of the body that many people do not even realize. There are countless issues that chiropractic care can help with, either as a primary route of treatment or as supplemental with other treatment programs.
Our patients experience relief from chronic issues:
Back pain
Neck pain
Pinched nerve
Sciatica
Whiplash and auto injuries
Headaches
Degenerative disc disease, herniated discs, bulging discs
Allergies
Immune system issues
Numbness, tingling, pain in the extremities
Common benefits of routine chiropractic care:
Improved nerve communication
Improved joint motion, balance and coordination
Increased body function and performance
Improved posture
Call to see how chiropractic can change your life
Chiropractic care is a great, low-risk conservative option that can help people with many issues. To take the first step to living a pain free life, give us a call at (919) 261-0202.
Dr. Cole Bradburn is a pleasure to work with!  Friendly staff and convenient location.
Thanks Dr. Bradburn
Dr. Cole has been adjusting me for years. At first he helped me with my neck and back pain, but after being adjusted for awhile my allergies started going away too! I used to take all the allergy medications like zyrtec, allegra and claritin. Now I haven't taken any in years.
Say no to Drugs.
Dr. Cole Bradburn is an amazing Chiropractor and an awesome ART® certified professional, greatly passionate about his calling and its cause. (ART is Active Release Muscle Technique that treats problems with muscles, tendons, ligaments, fascia and nerves, headaches, back pain, carpal tunnel syndrome, shin splints, shoulder pain, sciatica, plantar fasciitis (foot), knee and tennis elbow problems and is used on many athletes around the world). It has helped me so much and made me pain free.
Dr. Cole has the greatest knowledge about human anatomy, proper nutrition and is helping patients achieve their best health the natural way, drug-free. I appreciate Dr. Cole for this extraordinary knowledge, ability to heal, and honest concern and compassion for his patients and advice on supplements, healthy living, stretches and exercises. He doesn't waist time when it comes to your care or will he ever rush you out of his office, he takes the time to learn about you and your problems to understands your body's functions so he can fully heal you. Dr Cole has a great fascination for finding the cause of symptoms that cause pain and fixing the problem. He has made me pain free of headaches, sciatica and sacroiliac joint dysfunction, that I suffered from for years due scoliosis and uneven pelvis. I was fortunate enough to work with and be taught by Dr. Cole, receive chiropractic care, ART therapy and rehabilitation exercises for several years. Dr. Cole is very personable and upbeat and I bet you will like him right away, he is a good friend of our chiropractic and personal family and I would highly recommend him if you are looking for a kind, trustworthy and hard working individual that will free you from your acute or chronic pain. Yes, you have made or will make the right choice in choosing Dr. Cole as your chiropractor.
Great folks, all. Highly recommended because they are all very personable and obviously qualifiied.
Great office with a friendly and knowledgeable staff and a doc who truly does care about you and your wellness.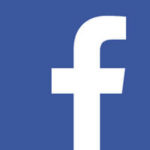 I was very skeptical of chiropractors at first, but when I pulled a muscle in my neck and couldn't turn my head *AND* my massage therapist moved away, I needed help. I had spoken to Dr. Cole a couple of times about Active Release Therapy, and though it made sense to me, I still resisted. However, when I got desperate due to my pulled neck muscle, I broke down and went to see what he had to say. To my surprise, he relieved the pain in my neck within minutes (versus the hours of massage therapy I was getting), and though I was still sore, I could turn my head. After that, I was sold on chiropractic care. That was in 2008.
Since then, Dr. Cole has helped keep me aligned through numerous "tweaks" and injuries from Tae Kwon Do and other exercise (ie. jogging). I literally had a different body part that needed help at every visit! Wrist and ankle sprains, uneven hips, and a sore back were just a few of the everyday bumps that he helped fix. When I tore my ACL during a TKD sparring match, I was on crutches for 6-8 weeks during my rehabilitation. Dr. Cole kept my shoulders straight when the crutches tried so very hard to make them crooked.
Then, when I got pregnant about a year ago, the loosening joints in my body made it hard to keep my hips in line, so Dr. Cole kept them aligned, and I don't ever remember having really bad back pain that so many pregnant women report as a symptom. Even after the birth of my son, breastfeeding wreaked havoc on this new mother's back and shoulders, so he helped with that as well.
What surprised (and pleased) me most about the care I received at Trinity Chiropractic Wellness is the overall philosophy of 'treat the problem not the symptoms.' Dr. Cole is a huge advocate for not only letting the body heal itself since that is what it is built to do, but also for healthy living. Many of my issues were caused by years and years of high stress levels that my body did not know how to handle. *I* didn't know how to deal with the stress, and over time, I got so used to feeling bad, that 'feeling badly' became normal to me. How backwards is that?? Once I felt what a relaxed body felt like again, there was no going back. I began taking steps to live a healthier, low-stress lifestyle, and feeling bad is now occasional, not normal.
I don't rely just on chiropractic care to fix my ailments. My family and I eat whole foods, including lots of fruits and vegetables and fish and just try to get regular exercise (as much as you can with an infant). Chiropractic care is just one of the many things I use in my repertoire of resources for healthy, happy living.
I had already heard great things about Dr. Cole Bradburn, and then when I got in a car accident I decided to give it a try. I had high expectations to begin with, but I can honestly say that the entire office exceeded my high expectations. Everyone in the office was extremely nice and accommodating every time I came in, getting me in and out very quickly. Dr. Bradburn was very informative and made sure you knew why you were doing certain exercises. The front ladies were very flexible with my busy schedule and were always so friendly and professional. They completely took care of the billing and insurance questions so I did not have to even worry about it. The chiropractic assistant and the other doctors were always very friendly and personable as well! I loved the yoga class and look forward to booking my next massage. I would refer Trinity Chiropractic to my clients, friends, family and to anyone who is looking to give them a try!!
I have been to Chiropractors my entire life and Dr. Cole has by far been the best. His whole body approach to health is refreshing and promotes optimal health. I recommend him to my closest friends and family. I have not only experienced outstanding results in my own life, but also in the lives of the ones i cherish the most – my baby girl, son, and husbands. Dr. Cole's expertise keeps us coming back, but the professional, friendly and warm atmosphere that Dr. Cole and other staff create a visit that is thoroughly enjoyable.
Personal and professional. ….like bringing back the family doctor style with new technology….my family has benefited so much. I receive care for migraines and have seen great results because not only my migraines get treated…it's all connected.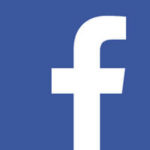 It is refreshing to find someone who sees the Human body as a system that is constantly working to be efficient. Dr. Cole has helped me correct lower back problems that I have had for nearly 10 years. He explains the reasoning for the procedures and is very knowledgable of the linkages between the nervous system and the performance of the human body. I would recommend Dr. Cole to anyone that is not satisfied with pill pushing doctors who just try to mask symptoms instead of solve problems.
Schedule Your Appointment with Trinity Chiropractic Wellness
Call (919) 261-0202 or Click Below to Request an Appointment Online:
Office Hours
Mon: 8:00am - 6:00pm
Tues: 8:00am - 6:00pm
Wed: 8:00am - 6:00pm
Thurs: 8:00am - 6:00pm
Fri: By Appointment
Sat: Closed
Sun: Closed