Nutritional Counseling in Knightdale, NC
Dr. Cole Bradburn: Trinity Chiropractic Wellness
Nutritional Counseling in Knightdale, NC: Nutritional counseling is the ongoing process and analysis of dietary intake, led by Dr. Bradburn, to help make positive and healthy lifestyle changes.
Prevent or eliminate disease with nutritional counseling:
The body is a machine that functions from the inside out. To lose weight, have energy and feel healthier, patients need to figure out what foods work best with their body and dietary needs. Having a doctor lead the way for proper dietary changes is a great way to meet health goals.
Conditions that can be improved through nutrition:
Diabetes & High Blood Pressure
Alzheimer's Disease
Anxiety & Poor Concentration
Crohn's Disease
Fibromyalgia/Chronic Fatigue
Menopause & Insomnia
Parasites
Parkinson's Disease
Rosacea, Chronic Fatigue & Poor Digestion
Viral Warts
Nutritional counseling provides structured, long-term dietary changes:
Benefits of nutritional counseling includes increased energy, weight loss, decreased anxiety, allergy relief, boosted immunity and more. Everyone is different and Dr. Bradburn understands that. Working one-on-one with patients to target health goals is the ultimate way to create lifelong habits to improve overall well-being.
Like anything, dietary changes take time and can be difficult. Having a doctor hold patients accountable is a great way to solidify all the changes patients want to make. These gradual healthy changes eventually will become second nature! See what our office can do for you today.
Change your body and your life today by scheduling an appointment
Call us at (919) 261-0202 for an appointment to change your dietary habits today!
Dr. Cole Bradburn is a pleasure to work with!  Friendly staff and convenient location.
Thanks Dr. Bradburn
Great office with a friendly and knowledgeable staff and a doc who truly does care about you and your wellness.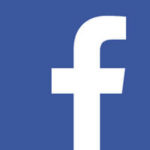 As I get older and after years of intense sports, I get strange aches and pains throughout my body. Cole has help me start to fix some the damage I have done to my body throughout my life as well has understand how to live more healthy. In addition to that, it is always a joy to visit with Cole and the rest of the staff at Trinity Chiropractic.
good looking office… great chiropractor!
Excellent, thorough chiro. Very skilled and knowledgeable in his craft. Always ensures that the patient is fully taken care of.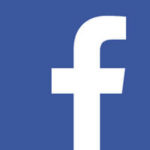 It is refreshing to find someone who sees the Human body as a system that is constantly working to be efficient. Dr. Cole has helped me correct lower back problems that I have had for nearly 10 years. He explains the reasoning for the procedures and is very knowledgable of the linkages between the nervous system and the performance of the human body. I would recommend Dr. Cole to anyone that is not satisfied with pill pushing doctors who just try to mask symptoms instead of solve problems.
Since receiving treatment from Dr. Cole my back has improved a lot. I can't remember the last time I had to spend a day on the couch. I'm full of energy and I appreciate the genuine care of the entire staff. Very professional and friendly! Thanks!
Great folks, all. Highly recommended because they are all very personable and obviously qualifiied.
Say no to Drugs.
Dr. Cole Bradburn is an amazing Chiropractor and an awesome ART® certified professional, greatly passionate about his calling and its cause. (ART is Active Release Muscle Technique that treats problems with muscles, tendons, ligaments, fascia and nerves, headaches, back pain, carpal tunnel syndrome, shin splints, shoulder pain, sciatica, plantar fasciitis (foot), knee and tennis elbow problems and is used on many athletes around the world). It has helped me so much and made me pain free.
Dr. Cole has the greatest knowledge about human anatomy, proper nutrition and is helping patients achieve their best health the natural way, drug-free. I appreciate Dr. Cole for this extraordinary knowledge, ability to heal, and honest concern and compassion for his patients and advice on supplements, healthy living, stretches and exercises. He doesn't waist time when it comes to your care or will he ever rush you out of his office, he takes the time to learn about you and your problems to understands your body's functions so he can fully heal you. Dr Cole has a great fascination for finding the cause of symptoms that cause pain and fixing the problem. He has made me pain free of headaches, sciatica and sacroiliac joint dysfunction, that I suffered from for years due scoliosis and uneven pelvis. I was fortunate enough to work with and be taught by Dr. Cole, receive chiropractic care, ART therapy and rehabilitation exercises for several years. Dr. Cole is very personable and upbeat and I bet you will like him right away, he is a good friend of our chiropractic and personal family and I would highly recommend him if you are looking for a kind, trustworthy and hard working individual that will free you from your acute or chronic pain. Yes, you have made or will make the right choice in choosing Dr. Cole as your chiropractor.
I had already heard great things about Dr. Cole Bradburn, and then when I got in a car accident I decided to give it a try. I had high expectations to begin with, but I can honestly say that the entire office exceeded my high expectations. Everyone in the office was extremely nice and accommodating every time I came in, getting me in and out very quickly. Dr. Bradburn was very informative and made sure you knew why you were doing certain exercises. The front ladies were very flexible with my busy schedule and were always so friendly and professional. They completely took care of the billing and insurance questions so I did not have to even worry about it. The chiropractic assistant and the other doctors were always very friendly and personable as well! I loved the yoga class and look forward to booking my next massage. I would refer Trinity Chiropractic to my clients, friends, family and to anyone who is looking to give them a try!!
Office Hours
Mon: 8:00am - 6:00pm
Tues: 8:00am - 6:00pm
Wed: 8:00am - 6:00pm
Thurs: 8:00am - 6:00pm
Fri: By Appointment
Sat: Closed
Sun: Closed