Trinity Chiropractic Wellness | Dr. Cole Bradburn
Live Well. Move Well. Be Well.
Trinity Chiropractic Wellness
Trinity Chiropractic Wellness: For over ten years, Dr. Bradburn has focused on chiropractic care and other natural treatments to help patients live a healthy and pain-free life. He has done this through his chiropractic center, speaking engagements and professional writing to promote wellness and mindfulness, so that everyone can live their best life.
Trinity Chiropractic Wellness wants to provide exceptional care for families. We see patients of all ages and provide comprehensive treatment plans that are individualized for each patient to help them feel their best naturally. It is important to seek out a treatment plan that is focused on fixing the core issues that are within the body causing pain.
We provide x-rays on site if they are needed to save you time. This also allows Dr. Bradburn to easily diagnose and treat from the inside out. We provide many services to get you feeling well including chiropractic, nutritional counseling, massage therapy, sports injury treatment, whiplash treatment and more. Call Trinity Chiropractic Wellness to receive a complimentary consultation today.
What Our Patients are Saying…
Excellent, knowledgeable chiro. Always takes the whole person into account for appropriate treatment.
Great folks, all. Highly recommended because they are all very personable and obviously qualifiied.
As I get older and after years of intense sports, I get strange aches and pains throughout my body. Cole has help me start to fix some the damage I have done to my body throughout my life as well has understand how to live more healthy. In addition to that, it is always a joy to visit with Cole and the rest of the staff at Trinity Chiropractic.
Dr. Cole has been adjusting me for years. At first he helped me with my neck and back pain, but after being adjusted for awhile my allergies started going away too! I used to take all the allergy medications like zyrtec, allegra and claritin. Now I haven't taken any in years.
Since receiving treatment from Dr. Cole my back has improved a lot. I can't remember the last time I had to spend a day on the couch. I'm full of energy and I appreciate the genuine care of the entire staff. Very professional and friendly! Thanks!
Personal and professional. ….like bringing back the family doctor style with new technology….my family has benefited so much. I receive care for migraines and have seen great results because not only my migraines get treated…it's all connected.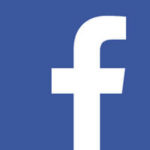 I have been to Chiropractors my entire life and Dr. Cole has by far been the best. His whole body approach to health is refreshing and promotes optimal health. I recommend him to my closest friends and family. I have not only experienced outstanding results in my own life, but also in the lives of the ones i cherish the most – my baby girl, son, and husbands. Dr. Cole's expertise keeps us coming back, but the professional, friendly and warm atmosphere that Dr. Cole and other staff create a visit that is thoroughly enjoyable.
Great office with a friendly and knowledgeable staff and a doc who truly does care about you and your wellness.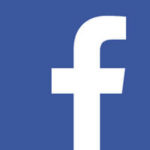 Best chiropractor I've ever been to (this includes 12 years of chiropractic care in various states). He is by far the most knowledgeable and also the best adjuster I've visited. His fees are even less than my insurance co-pay is. He also seems to care deeply about all of his patients and seems to care for a wide range of patients I've seen over the past few years in his waiting area: sports injuries, wellness care, children with special needs, pregnant women, and children. Everyone seems to love and respect him and I would highly recommend!
I had already heard great things about Dr. Cole Bradburn, and then when I got in a car accident I decided to give it a try. I had high expectations to begin with, but I can honestly say that the entire office exceeded my high expectations. Everyone in the office was extremely nice and accommodating every time I came in, getting me in and out very quickly. Dr. Bradburn was very informative and made sure you knew why you were doing certain exercises. The front ladies were very flexible with my busy schedule and were always so friendly and professional. They completely took care of the billing and insurance questions so I did not have to even worry about it. The chiropractic assistant and the other doctors were always very friendly and personable as well! I loved the yoga class and look forward to booking my next massage. I would refer Trinity Chiropractic to my clients, friends, family and to anyone who is looking to give them a try!!
Trinity Chiropractic Wellness
Top Health Care Services
Trinity Chiropractic Wellness
4025 Village Park Dr, Knightdale, NC 27545