Back Pain Treatment in Knightdale, NC
Dr. Cole Bradburn: Trinity Chiropractic Wellness
Back Pain Treatment in Knightdale, NC: Back pain can manifest itself in various ways to cause pain, irritation and lack of range of motion in the body. Back pain affects approximately three million people in the United States annually! Chiropractic care can help keep you pain-free regardless of your lifestyle.
Stop living with back pain:
Upper and middle back pain may be caused by muscle or ligament strains, poor posture and damage or tension involving the discs in the spinal column. Low back pain is usually caused by strains or sprains from improper lifting, poor posture, lack of regular exercise, fracture, ruptured disk or arthritis.
This can happen very easily if you work at a desk five days a week! It can also occur from pressure on the spinal nerves from certain problems, such as a herniated disc. It is important to be mindful of your body and how you position it during daily tasks to avoid injury. But sometimes, almost seemingly at random, back pain can strike, causing pain, discomfort and decreased quality of life.
Signs of back pain include but are not limited to:
Numbness or tingling
Radiating or sharp, shooting pain
Severe pain that does not improve after resting
Pain after a fall or an injury
Weakness
Trouble urinating
Fever
Chiropractic care promotes longevity and reduces pain:
Chiropractic care is a painless, low-risk and non-invasive treatment that can have lasting results to avoid back pain with regular care. It is important to keep your spine healthy, as it is the center of the body and connects to everything, either directly or via the nervous system.
With gentle manipulation and other techniques, the body can be aligned and pain can be reduced or eliminated depending on the condition. Adjustments allow the nervous system to function optimally and allows the spinal column to deliver water, blood and nutrients to the body. This will help you heal and keep the body functioning at its best with regular appointments.
After a few sessions, many patients begin to feel relief. Depending on your condition, previous ailments and other factors, the time it takes to reduce or eliminate pain may vary. It is important to regularly visit Dr. Bradburn to see lasting results. We also offer massage therapy at our facility, which can help with tense muscles and reduce back strain in all areas of the spine.
Live life pain free by scheduling an appointment today
Contact our office today to see how we can help you live your life without back pain! Our experienced and friendly staff is ready to devise a personalized plan to help you feel like your best self every day. Please give us a call (919) 261-0202 for an appointment.
Excellent, thorough chiro. Very skilled and knowledgeable in his craft. Always ensures that the patient is fully taken care of.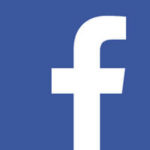 I have been to Chiropractors my entire life and Dr. Cole has by far been the best. His whole body approach to health is refreshing and promotes optimal health. I recommend him to my closest friends and family. I have not only experienced outstanding results in my own life, but also in the lives of the ones i cherish the most – my baby girl, son, and husbands. Dr. Cole's expertise keeps us coming back, but the professional, friendly and warm atmosphere that Dr. Cole and other staff create a visit that is thoroughly enjoyable.
Great folks, all. Highly recommended because they are all very personable and obviously qualifiied.
Best chiropractor I've ever been to (this includes 12 years of chiropractic care in various states). He is by far the most knowledgeable and also the best adjuster I've visited. His fees are even less than my insurance co-pay is. He also seems to care deeply about all of his patients and seems to care for a wide range of patients I've seen over the past few years in his waiting area: sports injuries, wellness care, children with special needs, pregnant women, and children. Everyone seems to love and respect him and I would highly recommend!
Excellent care from the entire team – the Doc and staff. Great experience – a true wellness office!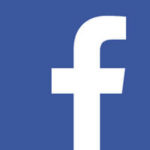 It is refreshing to find someone who sees the Human body as a system that is constantly working to be efficient. Dr. Cole has helped me correct lower back problems that I have had for nearly 10 years. He explains the reasoning for the procedures and is very knowledgable of the linkages between the nervous system and the performance of the human body. I would recommend Dr. Cole to anyone that is not satisfied with pill pushing doctors who just try to mask symptoms instead of solve problems.
Dr. Cole has been adjusting me for years. At first he helped me with my neck and back pain, but after being adjusted for awhile my allergies started going away too! I used to take all the allergy medications like zyrtec, allegra and claritin. Now I haven't taken any in years.
Since receiving treatment from Dr. Cole my back has improved a lot. I can't remember the last time I had to spend a day on the couch. I'm full of energy and I appreciate the genuine care of the entire staff. Very professional and friendly! Thanks!
Excellent, knowledgeable chiro. Always takes the whole person into account for appropriate treatment.
Great office with a friendly and knowledgeable staff and a doc who truly does care about you and your wellness.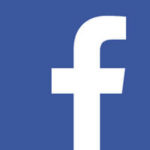 Schedule Your Appointment with Trinity Chiropractic Wellness
Call (919) 261-0202 or Click Below to Request an Appointment Online:
Office Hours
Mon: 8:00am - 6:00pm
Tues: 8:00am - 6:00pm
Wed: 8:00am - 6:00pm
Thurs: 8:00am - 6:00pm
Fri: By Appointment
Sat: Closed
Sun: Closed