Massage Therapy in Knightdale, NC
Come and Visit Our Licensed Massage Therapists
Massage Therapy in Knightdale, NC: Massage therapy is a hands-on technique that utilizes manual muscle manipulation and stretching to help those with tension or pain.
Massage therapy relieves tension in the muscles and promotes relaxation:
Massage therapy has many health benefits that can help most conditions. Massages aren't just meant for spas or a sporadic pampering, it is an integral part of whole body wellness. Regular massages can provide relaxation, reduce pain and inflammation, and aids in the recovery from injury or workouts. Massage therapy can also help with mental well-being.
Massage therapy can help with the following:
Provides overall wellness
Posture issues
Reduces stress
Improves sleep
Helps depression and anxiety
Boosts the immune system
Support the body's natural healing process
Increases circulation
Reduce pain and promote circulation with massage therapy:
At our facility, patients will feel relaxed and have a reduction in pain because of our natural, integrative approach. Massage therapy is a great treatment used in conjunction with any of our other services offered, such as chiropractic care, because when the muscles are relaxed, the vertebrae can stay in the proper place longer after adjustments.
Call today to learn how massage therapy can help manage pain
Call Dr. Bradburn today at (919) 261-0202 to schedule an appointment for massage therapy! Relax the mind and body now.
Excellent, knowledgeable chiro. Always takes the whole person into account for appropriate treatment.
Our family has been receiving chiropractic care from Trinity Chiropractic Wellness for nearly 4 year and we have never had a bad experience. All of the people that work there are welcoming, helpful, and caring. Each member of our family has significantly benefited from scheduled adjustments performed by Dr. Cole Bradburn. He has been gentle and nurturing with our children and informative and consistent with my husband and I. We would not be as knowledgable or as physically sound as we are without the dedicated care of Dr. Cole Bradburn and his team at Trinity Chiropractic Wellness!
Dr. Cole Bradburn is a pleasure to work with!  Friendly staff and convenient location.
Thanks Dr. Bradburn
Personal and professional. ….like bringing back the family doctor style with new technology….my family has benefited so much. I receive care for migraines and have seen great results because not only my migraines get treated…it's all connected.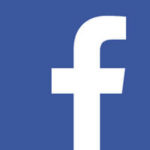 Say no to Drugs.
Dr. Cole Bradburn is an amazing Chiropractor and an awesome ART® certified professional, greatly passionate about his calling and its cause. (ART is Active Release Muscle Technique that treats problems with muscles, tendons, ligaments, fascia and nerves, headaches, back pain, carpal tunnel syndrome, shin splints, shoulder pain, sciatica, plantar fasciitis (foot), knee and tennis elbow problems and is used on many athletes around the world). It has helped me so much and made me pain free.
Dr. Cole has the greatest knowledge about human anatomy, proper nutrition and is helping patients achieve their best health the natural way, drug-free. I appreciate Dr. Cole for this extraordinary knowledge, ability to heal, and honest concern and compassion for his patients and advice on supplements, healthy living, stretches and exercises. He doesn't waist time when it comes to your care or will he ever rush you out of his office, he takes the time to learn about you and your problems to understands your body's functions so he can fully heal you. Dr Cole has a great fascination for finding the cause of symptoms that cause pain and fixing the problem. He has made me pain free of headaches, sciatica and sacroiliac joint dysfunction, that I suffered from for years due scoliosis and uneven pelvis. I was fortunate enough to work with and be taught by Dr. Cole, receive chiropractic care, ART therapy and rehabilitation exercises for several years. Dr. Cole is very personable and upbeat and I bet you will like him right away, he is a good friend of our chiropractic and personal family and I would highly recommend him if you are looking for a kind, trustworthy and hard working individual that will free you from your acute or chronic pain. Yes, you have made or will make the right choice in choosing Dr. Cole as your chiropractor.
Excellent care from the entire team – the Doc and staff. Great experience – a true wellness office!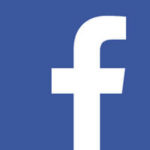 Great folks, all. Highly recommended because they are all very personable and obviously qualifiied.
Excellent, thorough chiro. Very skilled and knowledgeable in his craft. Always ensures that the patient is fully taken care of.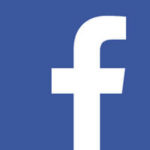 As I get older and after years of intense sports, I get strange aches and pains throughout my body. Cole has help me start to fix some the damage I have done to my body throughout my life as well has understand how to live more healthy. In addition to that, it is always a joy to visit with Cole and the rest of the staff at Trinity Chiropractic.
Since receiving treatment from Dr. Cole my back has improved a lot. I can't remember the last time I had to spend a day on the couch. I'm full of energy and I appreciate the genuine care of the entire staff. Very professional and friendly! Thanks!
Schedule Your Appointment with Trinity Chiropractic Wellness
Call (919) 261-0202 or Click Below to Request an Appointment Online:
Office Hours
Mon: 8:00am - 6:00pm
Tues: 8:00am - 6:00pm
Wed: 8:00am - 6:00pm
Thurs: 8:00am - 6:00pm
Fri: By Appointment
Sat: Closed
Sun: Closed